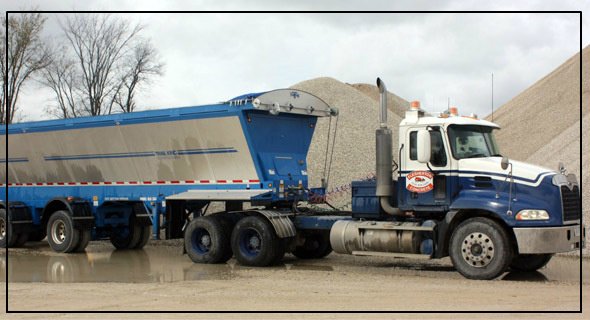 Welcome to Flesherton Concrete Products!
---
At Flesherton Concrete Products, we believe the best way to serve you is to provide high-quality aggregates that help you achieve your goals, whether you have a small residential project or are completing major construction in Collingwood, Ontario. If you are looking for concrete and aggregate supplies that will help make your project a success, allow us to provide you with just the solutions you need.
Customers – Our customers are our number one focus at Flesherton Concrete Products, and we believe that's what makes us your top aggregate supplier in the Collingwood area. We will work with you at every stage to ensure that you get the concrete and aggregates you need to efficiently complete your projects from start to finish.
Products – When you need aggregates and concrete products, you won't have to worry that you may run low or can't find what you need. We carry a variety of products to meet your needs, so you'll never have the hassles that come with being unable to achieve your goals.
Services – From crushing & screening to fast, efficient delivery services, we do it all at Flesherton Concrete Products. We provide services that meet the needs of any residential, commercial, industrial, or communal customer, and you'll find just the solutions you need when you work with us.
We provide quality concrete and aggregates for projects of any scope and size in Collingwood, Barrie, and all of Grey and Simcoe County.
Contact Us Today!
Get a Free Estimate Today!
Contact us today for more information about our concrete, aggregates and services and to schedule a delivery to your project site in the Collingwood area. We are a family-owned business with three decades of experience assisting our customers with their aggregate supply needs large and small. We look forward to working with you!
Contact Us Today for Your Concrete Needs!
CONTACT US