For the highest in quality and the best timing in delivery, get your gravel from us.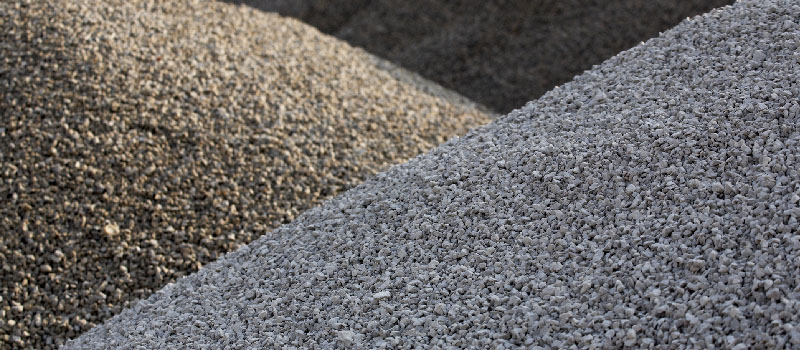 Gravel isn't just important for construction projects — it is essential! In order to get the right type of gravel that will provide you with the best outcome for your project, you need to come to the place where gravel and concrete is our business: Flesherton Concrete Products.
Here at Flesherton Concrete Products, we know the ins and outs of aggregates, sand, gravel and other concrete products better than anyone else in the Flesherton, Ontario area. That's because we have been working with these materials and the people in this area for over 30 years now, and we don't intend to slow down anytime soon!
We have all types of materials that will suit your needs, including different types of gravel. We routinely have varieties of B gravel, A gravel and crushed gravel that is of the highest quality and grade. Because we make a lot of our own gravel, we are able to stand behind our product knowing 100% where it came from and how it was manufactured.
Our gravel has been used in all sorts of projects in and around the Flesherton area. Things like the foundation for buildings or roads to allow for a level surface and drainage and sidewalks and driveways for some grip in the icy winter are within our product offerings. With so many uses for gravel, we are able to help many different people get their projects accomplished with quality gravel. Additionally, since we are a reliable source of delivery, when you need large amounts of any type of gravel, we can deliver it straight to your site right when you need it. Order your gravel from Flesherton Concrete Products for the best in service and quality today.
FAQs About Our Gravel and Services
Whether you need gravel for a small residential project or a major construction project, we want to be helpful to you by providing more information. We figure a good place to start is by answering some of our frequently asked questions, but if you still have further questions, we encourage you to reach out to us.
What kind of gravel do I need?
The type of gravel you need from us will depend on what you will be using it for. For example, A gravel has smaller rocks than B gravel, and it allows for water drainage, so it is suitable for driveways and parking lots. B gravel is better at enduring heavier, more frequent use, so it is a good option for industrial uses.
How can I order your gravel?
Our ordering process is very simple. All you need to do it call the phone number on our contact page, and tell us which kinds of gravel you want and how much. We also want to know whether you will need us to deliver the gravel to your site.
How do you deliver gravel?
We offer delivery for your convenience, and we can take large loads of our gravel to your project site with dump trucks, dump trailers, stone slingers, or live bottoms & hoppers.
Why should I choose you to provide me with gravel?
We have been in this industry since 1985, so we know what makes high-quality gravel, and we can help you get the results you need for your project. We also have a wide service area and competitive pricing.
---
At Flesherton Concrete Products, we offer gravel to customers in Collingwood, Wasaga Beach, Flesherton, Orangeville, Owen Sound, Barrie, Stayner, Mulmur, Shelburne, and Mount Forest, Ontario.
Similar Services We Offer: