Contact us today so we can serve all your A gravel-related needs.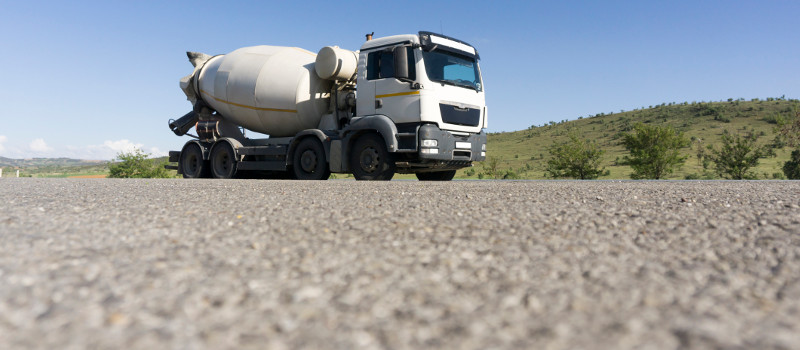 When you're working on a construction project, a successful outcome ultimately depends on the quality of the products you use in the process. At Flesherton Concrete Products, we understand the importance of quality, which is why we deliver the best products available to contractors and construction companies in the Flesherton, Ontario area. One of these products is A gravel, which is a type of gravel used to create a layer that can bear heavy loads.
A gravel is a mixture of crushed rock and sand that is best for driveways, roadways, and parking areas. It can also be used under concrete slabs that sit beneath industrial, commercial, and residential buildings. The silt content of this type of gravel measures in at under 8%, allowing for more effective drainage. When you rely on our team at Flesherton Concrete Products to provide the A gravel you need for your project, you can feel confident that you're getting high-quality gravel that will provide excellent results. As a family-owned company, we care deeply about each of our customers and focus on your needs when delivering concrete, gravel, and other necessary products.
We have more than three decades of experience and deliver the best products at reasonable prices. Our team members can provide these products for commercial, industrial, and residential projects. We can also talk to you about the benefits of A gravel versus other types of gravel to make sure you're getting the right material for the job. Contact us today so we can serve all your A gravel-related needs.
FAQs About A Gravel and Our Services
If you have an upcoming project that requires aggregate, you may not be sure which kind you need, or maybe you're not sure that we are the right provider. We're here to give you a bit more clarity. Below, you will find answers to several questions we get asked regularly. If you still have further questions after reading through these, please don't hesitate to contact us and ask us your specific questions directly.
How is A gravel different from B gravel?
A gravel is smaller in diameter than B gravel, and its silt content allows for better drainage.
What is your ordering process?
We think it's best to keep things simple. That's why all you need to do to order our A gravel or other aggregate is call our number and tell us which products you want as well as how much you need and whether you need it delivered.
Can you deliver my A gravel directly to my project site?
Yes, we often deliver our products to clients. If you give us the address and we agree on a date, we can deliver your A gravel using our dump trucks, dump trailers, stone slingers, or live bottoms & hoppers. We also care about timeliness when it comes to delivery. In fact, we won't take a job if we feel that we can't deliver promptly.
What sets you apart from your competitors?
We are a family-owned company that has been in this business since 1985, and as such, we are customer centred. We care about providing you with good service as much as we care about providing you with quality products.
---
At Flesherton Concrete Products, we offer A gravel to customers in Collingwood, Wasaga Beach, Flesherton, Orangeville, Owen Sound, Barrie, Stayner, Mulmur, Shelburne, and Mount Forest, Ontario.