We are a leader in the crushed gravel industry.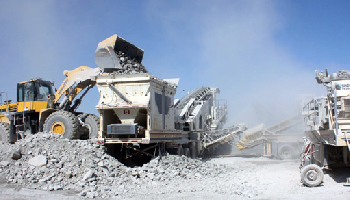 If you are looking for quality crushed gravel for an upcoming project in Flesherton, Ontario, you have come to the right place. At Flesherton Concrete Products, we take pride in having quality aggregates at a competitive price, along with convenient services to get them to your job site. Whether you need a single load or you have a large-scale project requiring a mass quantity of crushed gravel and other aggregate, you can rely on us to come through for you. We never take on a job we aren't 100% confident we can deliver on time and to your complete satisfaction.
Our crushed gravel and delivery services are available for residential, commercial, industrial, and community projects. Our gravel has been used in countless projects since our inception in 1985, including landscaping projects, the base for pouring concrete, new construction projects, renovation projects, and much more. Since our crushed gravel is of high quality, it can be relied upon to provide the results you need regardless of the project you have in mind.
Our commitment to quality products and services continues to move us forward as a leader in the contracting industry. When second best isn't good enough for your project, rest assured we are the company to turn to for the quality you require and expect.
If you have questions about our crushed gravel or our other materials, including B gravel, A gravel, limestone, sand, or concrete, don't hesitate to reach out to us. We look forward to assisting you with your upcoming project.
---
At Flesherton Concrete Products, we offer crushed gravel to customers in Collingwood, Wasaga Beach, Flesherton, Orangeville, Owen Sound, Barrie, Stayner, Mulmur, Shelburne, and Mount Forest, Ontario.