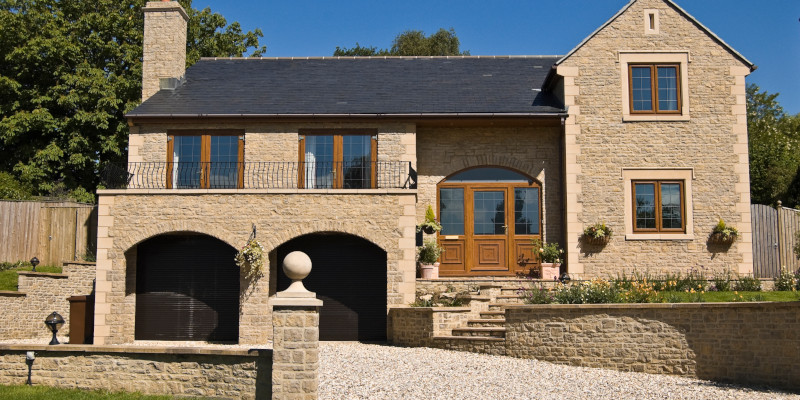 Here at Flesherton Concrete Products, we want to help you make your property the best it can be, and that includes having a driveway that makes it easy to get in and out. If you're looking for a durable, affordable option, you may want to consider a gravel driveway. As with any construction project, however, there are a number of things that can go wrong in the building process. In this article, we'll be going over three of the most common pitfalls of building a gravel driveway and how you can avoid them.
Lack of Side Forms- Just because you're not pouring wet concrete doesn't mean that you don't need to use side forms for a gravel driveway. Without sturdy wooden forms or edges to keep it in place, the gravel in your new driveway will eventually be squeezed out by the weight of your vehicle and scatter onto the surrounding area.
Insufficient Compacting- Building a gravel driveway involves spreading multiple layers of gravel, starting with angular pieces at least three inches in diameter to form a stable base, then gradually decreasing in size as you add more layers on top. However, just layering your gravel sizes in the correct order is not enough, as we at Flesherton Concrete Products can tell you from experience—you also need to compact each layer before adding the next one. After you spread each layer, tamp down the gravel with a machine for that purpose or use a hand operated roller. Without this key step, your driveway will sink into the mud under the weight of your car.
Improper Drainage Design- The last pitfall that we at Flesherton Concrete Products will go over here is improper drainage design. If your gravel driveway isn't properly designed or leveled for drainage, it will eventually become damaged by water, and may even start to come apart as silt is forced up from below. To avoid this, we recommend consulting with a professional to at least have a look at your plans before you begin.