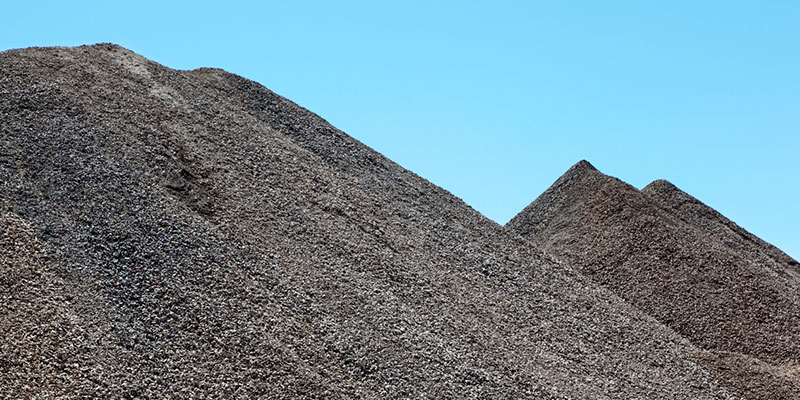 Aggregates are crushed materials that are used in many home and commercial projects. At Flesherton Concrete Products, we offer three main types of aggregates. They each have unique properties and purposes. Here are a few facts about each type and how they are commonly used.
This aggregate is created by crushing rock to specific sizes and textures. There are many options available to meet the requirements for your specific project. Stone aggregates have many uses in residential, commercial and industrial projects. They can be used to create walkways, in outdoor home decoration, for water drainage, and in foundations.
Through the natural processes of weathering and erosion, gravel is created. It tends to be smaller than stone and usually has a more rounded surface. Because it has been shaped by natural forces, it will better withstand weather and ice. This makes it a perfect choice for road base, laying a driveway, or the foundation of your home. It can also be used for landscaping purposes as well.
Created naturally by the earth, sand has very fine particles. We have three types of sand to fit all of your requirements. Mason sand is used for building projects and mixes very well with mortar. Filter sand is used in filters of water features such as ponds and pools. It is used to help strain debris from the water. Playground sand is used in projects that need a safe material with a beautiful appearance. It is a great choice for big outdoor projects.
If you are interested in the options available for aggregates, we can help you determine the type of stone you need, the amount you should order, and the best locations for it. We provide quality aggregates for competitive prices. Plus, we have a variety of delivery methods to match your delivery site. Give us a call today for more information.