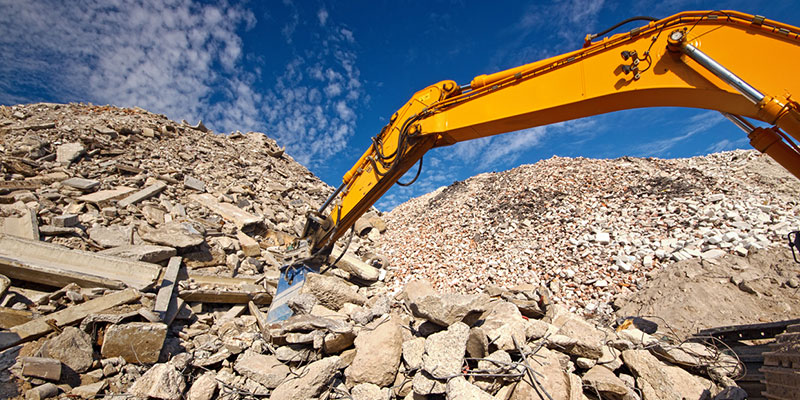 It is pretty common knowledge that over time, groundwater seeps in and breaks apart concrete. One of the natural consequences of installing concrete (as a driveway, sidewalk, or even barnyard) is that, even with some fancy modern technologies that can be used to extend its life, eventually concrete has to be torn out and done again. This results in a lot of concrete that could just be long-term waste. However, our team at Flesherton Concrete Products uses recycled concrete to create an aggregate that can be used as a road base in paving with asphalt or as a standalone gravel base for a gravel driveway (especially a good choice if asphalt paving is being considered for later use).
We do not put recycled concrete into new concrete mixes directly since the quality of our stone, gravel, sand, aggregate, and new concrete products is extremely important to us! We value our customers and want to give you honest service, great product specifications for your intended usage, and timely delivery of your concrete and any other product you order from us. We won't make a commitment without backing it with the confidence that we can keep it for you!
Back to recycled concrete, there are also various alternative uses for such products. We've already named a couple — it can be used as road base and it can be used for your gravel driveway. Other options for upcycling recycled concrete include filler in a raised garden bed (private or industrial applications here), foundation in construction of a breakwater, and from larger chunks concrete can even be recycled into the building blocks for retaining walls that control other natural erosion (such as on a hillside).