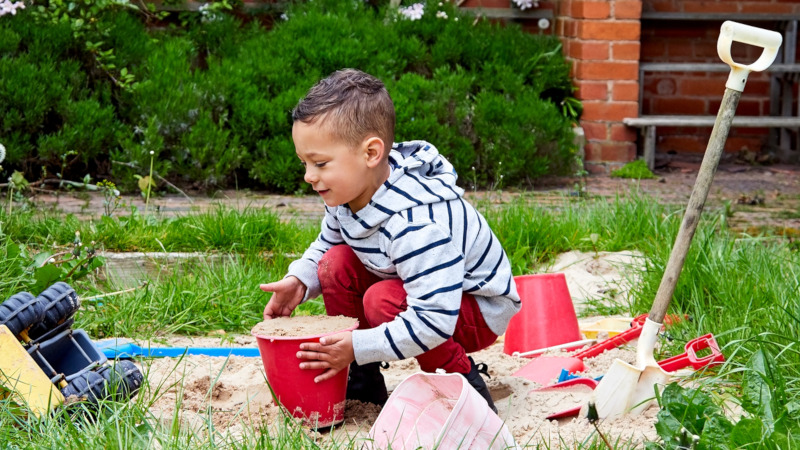 We live in a world where you want your kids engaged in creative play while they are safe and under your watchful view.  Well, a box filled with playground sand in your yard is just the thing to do.
Many adults have good childhood memories of playing in a sandbox, building castles, forts, parks and towns, and then using toy soldiers, cars, and dolls to bring them alive.  Your kids will enjoy the feel of sand in their hands, and the sense of creation, as they use their imagination to play and create.
Keep in mind that sand is nature's shock absorber, so as kids are being kids, jumping up and down and sometimes falling down, the playground sand will soften the blow. It is important to teach your children to know the rules of playing in a sandbox, so they don't throw sand, which can get in their eyes and cause discomfort.  And make sure they understand never to eat the sand.
A sandbox is a wonderful way to engage your children's imaginations, so with just a little careful effort, you can show them a great time! Contact us today at Flesherton Concrete Products to place your order for playground sand.