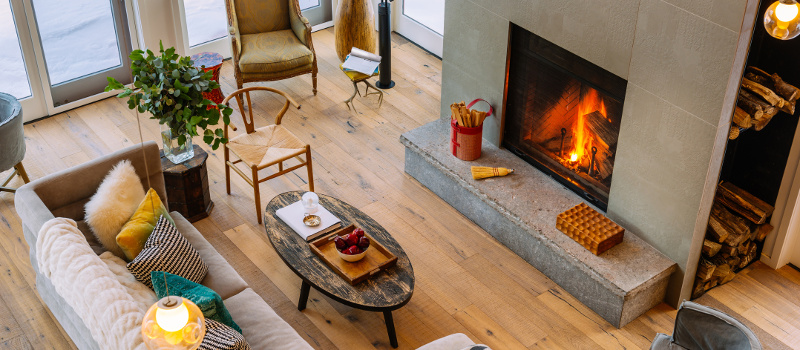 Concrete is found everywhere in the world around us, as it is such a versatile and durable building material. Just about every residential, commercial, industrial, and public construction project relies heavily on concrete and cement product suppliers.
Cement and concrete is used extensively in the construction of roads, sidewalks, bridges, curbs, and gutters. Common residential uses of concrete include basement and foundation construction, as well as the construction of driveways, walls, and even drainage piping. Concrete is also the perfect flooring option for large warehouse spaces, as it is highly impact-resistant.
Aside from these common applications, concrete can also be used in a variety of other interesting ways that you may have never considered before. Many homeowners in the Collingwood, Ontario area use cement and concrete products in unique ways throughout their home.
Some examples of unique and interesting uses for concrete include:
Concrete countertops- When choosing countertops for a renovation or a new build, you don't have to stick with the same granite countertops that everyone else always opts for. Concrete is durable enough to stand up to the needs of any kitchen. It can also give your countertops a unique look that can be easily incorporated into a variety of different designs.
Concrete sinks- Concrete is growing more popular as a kitchen sink material because not only does it look good, but it also requires very little maintenance. It's easy to clean; can stand up to impacts, dings, and scratches; and will only need to be resealed once in a while. A concrete sink can last for many more years than sinks made of other materials.
Concrete fireplaces- Another increasingly popular use of concrete is in the creation of fireplaces. Concrete fireplaces can match the design of almost any room, from rustic to vintage to ultra-modern. A smooth concrete surround helps a room feel open and uncluttered.
Concrete tabletops- Finally, a concrete tabletop can be both incredibly practical for its hardiness and durability, as well as a great accent piece for any home. It can be a particularly good choice for an outdoor dining space, as concrete is easily cleaned and will have no trouble standing up to all sorts of weather conditions.
If you're interested in incorporating concrete and cement throughout your home in some of these unique ways, then you want to ensure that you work with trusted contractors who can provide you with quality materials. For top-grade concrete in Collingwood, look no further than Flesherton Concrete Products.
At Flesherton Concrete Products, we've been providing trusted and efficient concrete pouring services in the Collingwood area since 1976. A family-owned company, we focus on providing personalized service by building strong relationships with our residential, commercial, industrial, and municipal clients.
For more information on our concrete pouring services, contact us at Flesherton Concrete Products today.