Concrete, Collingwood, ON
Our high-quality concrete is ideal for a variety of projects in Collingwood.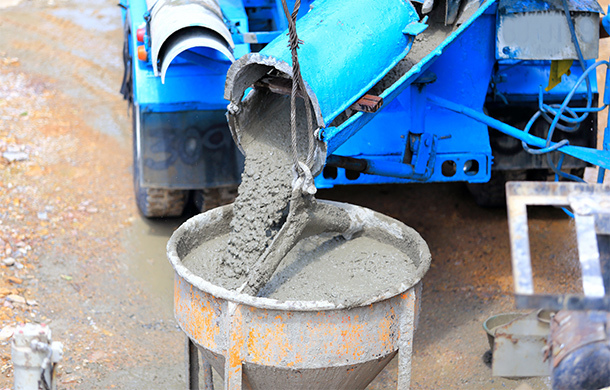 At Flesherton Concrete Products, we are committed to providing our customers with the highest-quality concrete for a variety of different project types in the Collingwood, Ontario area. Whether you are building a foundation wall for a home or adding sidewalks downtown, our concrete products are made of strong and versatile components. When you choose to purchase your concrete from us, you'll find that we offer customer-centred service and a variety of different aggregates to meet your needs.
At Flesherton Concrete Products, we offer fast, efficient concrete delivery services. Our centralized dispatch system allows us to keep open lines of communication when you are expecting a delivery from us. We are always working to meet our customers' diverse needs, and we'll supply you with the concrete you need right to your project site.
We provide concrete and aggregate supplies that will make your project a success.
What Project Do You Need Concrete For?
At Flesherton Concrete Products, we are never surprised by the multitude of Collingwood, Ontario projects requiring concrete and we love to accommodate whatever project you have in mind with our quality concrete products and delivery services. Since we work with all residential, commercial, industrial, and communal sectors, you can be confident your concrete project will be a huge success. Here are a few of the options for using our concrete:
Community Sidewalks– If you are a developer building a community, at some point you will require concrete for putting in sidewalks, so the residents can move around safely and efficiently. We also help communities looking to install concrete sidewalks on streets that haven't previously had them.
Construction Footings- The key to enjoying a structurally sound building that will stand the test of time is to get it started properly. Our quality concrete is an excellent choice for the footings that provide the foundation for anything from residential outbuildings and decks to multi-story commercial buildings.
Concrete Walls– You would find it challenging to have a more substantial wall than a concrete one. Whether building a structure or putting in a retaining wall, concrete is a valuable building material for strength and durability.
Concrete Patios– Enjoying outdoor living areas is something that both homeowners and condo developers should take into consideration and putting in a concrete patio creates an easy to maintain surface that lasts for many years.
These are just a few suggestions for using our concrete as the list goes on and on – barnyards, Sonotubes, slabs for new construction, and more. Contact us today to discuss your concrete needs.
Curious About Concrete? Check Out These FAQs.
If you need quality concrete supply for a residential, commercial, agricultural, or industrial project, give us a call at Flesherton Concrete Products today, and we will help make sure you get the correct mix for your project. We cover a broad service area and offer competitive prices so you can complete your project successfully.
---
At Flesherton Concrete Products, we offer concrete to customers in Collingwood, Wasaga Beach, Flesherton, Orangeville, Owen Sound, Barrie, Stayner, Mulmur, Shelburne, and Mount Forest, Ontario.
Similar Services We Offer: