Get your sand and gravel needs met here at Flesherton Concrete Products.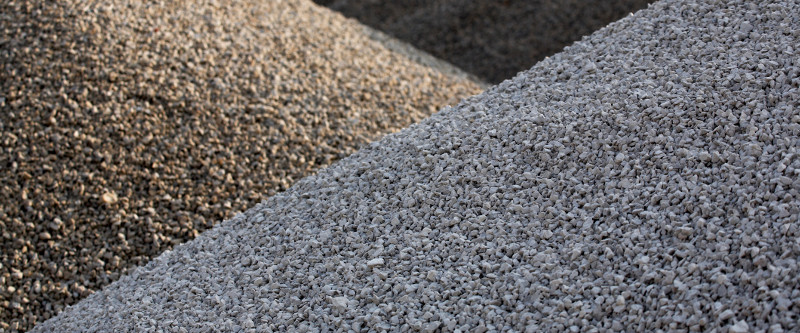 When you are in the business of working in concrete, sand, gravel or other aggregates, you know that the product you start with can make or break the finished result. Here at Flesherton Concrete Products, we understand all too well the intricacies of things like sand and gravel, and how to tell the difference between the types of sand and gravel. If you are looking for sand and gravel of different types, our team here at Flesherton Concrete Products is here for you!
As far as sand goes, we generally get the most requests for filter sand, playground sand, and masonry sand. As you know, each type of sand comes with its own specific formula that makes it better for certain projects. Masonry sand is specialized to work with brick building and other masonry needs. Playground sand is obviously used for the construction of playgrounds and other spaces for children. Filter sand is used in the construction of pools and ponds.
With gravel, we have several different types for you to choose from with A gravel, B gravel and crushed gravel. Since we have gravel in different sizes and varieties, we have the ability to help you find whatever type of gravel you need as a base for driveways, foundations, or sidewalks.
If you are in the Flesherton, Ontario area, we want to help you with your sand and gravel needs here at Flesherton Concrete Products. We can deliver to your site the sand and gravel that you need in the amounts required — all you need to do is place an order with us!
---
At Flesherton Concrete Products, we offer sand and gravel to customers in Collingwood, Wasaga Beach, Flesherton, Orangeville, Owen Sound, Barrie, Stayner, Mulmur, Shelburne, and Mount Forest, Ontario.
Similar Services We Offer: